On-page SEO is crucial in improving your website's visibility in search engine result pages and driving organic traffic. By optimizing your content, you can enhance its relevance, accessibility, and overall quality, making it more attractive to both users and search engines. In this blog post, we will explore the best practices for on-page SEO and provide actionable tips to help you optimize your content effectively.
Conduct Keyword Research:
Conduct thorough keyword research to identify appropriate and high-traffic keywords related to your content. Use keyword research tools like Ubersuggest, SEMrush, Google Keyword Planner, or Moz Keyword Explorer to discover valuable keywords that align with your target audience's search intent.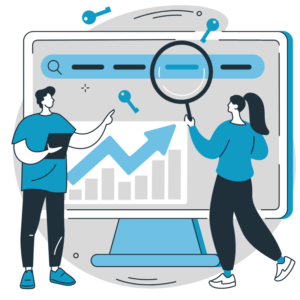 Optimize Page Titles:
Craft compelling and keyword-rich page titles that accurately describe the content of your page. Include your focus keyword near the beginning of the title to improve search engine visibility. Keep titles concise, typically under 70 characters, to ensure they display fully in search results.
Create Unique Meta Descriptions:
Write unique and engaging meta descriptions for each page of your website. Meta descriptions summarise the page's content and influence click-through rates. Include relevant keywords and a compelling call to action to entice users to click on your search result.
Use Headers and Subheadings:
Organize your content using headers (H1, H2, H3, etc.) and subheadings. Headers improve readability for users and provide structure for search engines to understand the content hierarchy. Include relevant keywords in your headings to further optimize your content.
Optimize URL Structure:
Create clean and descriptive URLs that reflect the content of each page. Avoid lengthy URLs with unnecessary parameters or numbers. Include targeted keywords in your URLs to provide search engines with additional context.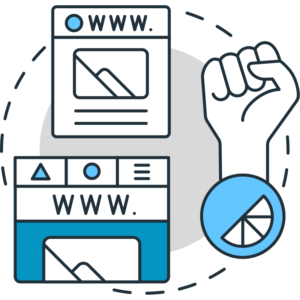 Optimize Content:
Ensure your content is valuable, informative, and relevant to the target audience. Incorporate relevant keywords naturally throughout the content while maintaining readability and coherence. Avoid keyword stuffing, which can negatively impact user experience and search engine rankings.
Utilize Alt Tags for Images:
Optimize images on your website by using descriptive alt tags. Alt tags provide alternative text for visually impaired users and give search engines information about the image content. Include relevant keywords when appropriate while accurately describing the image.
Internal Linking:
Incorporate internal links within your content to provide users with additional relevant information and enhance website navigation. Link to related pages or blog posts using descriptive anchor text. Internal linking helps search engines recognize the structure and relationships between different pages on your website.
Optimize for Mobile:
Ensure that your website is mobile-friendly and provides a seamless experience on mobile devices. Use responsive design to automatically adapt your content to different screen sizes. Test your website using mobile-friendly testing tools to ensure optimal mobile performance.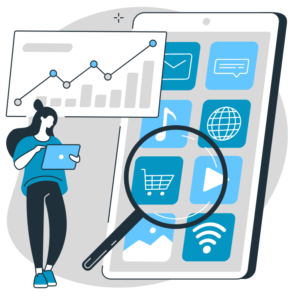 Enhance Readability:
Generate content that has a good readability score. Use clear and concise sentences, short paragraphs, and bullet points when appropriate. Divide the text with headings, subheadings, and visual elements to improve readability and user experience.
On-page SEO is critical to improving your website's visibility and driving organic traffic. By conducting keyword research, optimizing page titles and meta descriptions, using headers and subheadings, optimizing URL structure, creating valuable content, utilizing alt tags for images, implementing internal linking, enhancing readability, and optimizing for mobile, you can optimize your content effectively and improve your website's search engine rankings.
https://webmaster.solutions/wp-content/uploads/2023/07/On-Page-SEO-Best-Practices-for-Optimizing-Your-Content.png
628
1200
The Webmaster
https://webmaster.solutions/wp-content/uploads/2023/08/webmaster_logo_11zon.webp
The Webmaster
2022-08-06 19:00:26
2023-08-01 14:58:28
On-Page SEO: Best Practices for Optimizing Your Content