WordPress's flexibility and customization options make it a powerful platform for creating unique and personalized websites. Customizing themes, plugins, and various elements allow you to tailor your WordPress website to align with your brand identity and achieve your specific goals. In this blog post, we'll explore tips and tricks to help you customize your WordPress website effectively, making it stand out.
Start with a Child Theme:
When customizing your WordPress website, using a child theme is essential instead of modifying the parent theme directly. A child theme allows you to change the appearance and functionality without affecting the parent theme's core files. This ensures that your customizations remain intact even after theme updates.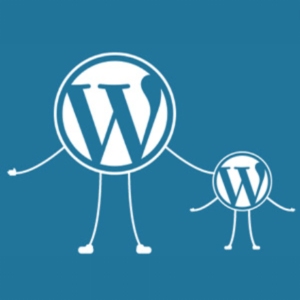 Customize the Theme's Appearance:
Customizing the visual elements of your theme is vital to creating a unique website. Explore the theme customization options provided by your chosen theme. This may include options for colours, fonts, layouts, headers, and footers. Make use of these settings to align the piece with your brand's visual identity.
Take Advantage of Custom CSS:
You can use Custom CSS to make specific styling changes beyond the built-in customization options. WordPress provides a dedicated Custom CSS field or allows you to use a plugin like Simple Custom CSS. With CSS knowledge or the help of a developer, you can make targeted design modifications to various elements of your website.
Utilize Page Builders:
Page builders are powerful tools that allow you to create and customize pages with a drag-and-drop interface. They provide pre-designed elements and layouts, making it easy to create visually appealing pages without coding. Popular page builders like Elementor, Divi, and Beaver Builder offer extensive customization options and flexibility.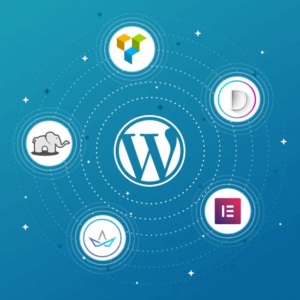 Customize Navigation Menus:
Navigation menus play a vital role in guiding visitors through your website. Customize your menus to reflect your website's structure and content hierarchy. WordPress allows you to create multiple menus and assign them to different locations on your site. You can also add custom links, dropdowns, and even mega menus for enhanced navigation.
Add Custom Widgets:
Widgets are handy tools to add functionality and features to your website's sidebars, footers, or other widget areas. WordPress provides several default widgets, such as search, recent posts, and categories. Additionally, you can explore plugins that offer custom widgets specific to your needs. Consider adding widgets for social media feeds, newsletter subscriptions, or testimonials.
Integrate Custom Post Types:
Custom post types allow you to create content beyond the standard posts and pages. This is particularly useful if you have specific content types like portfolios, testimonials, events, or products. Utilize plugins like Custom Post Type UI or Toolset to create custom post types and customize their display on your website.
Enhance Functionality with Plugins:
Plugins are a great way to add extra functionality to your WordPress website. Explore the vast plugin repository and identify plugins that align with your customization goals. Whether adding a contact form, creating sliders, or incorporating social media feeds, plugins offer endless possibilities to enhance your website's functionality.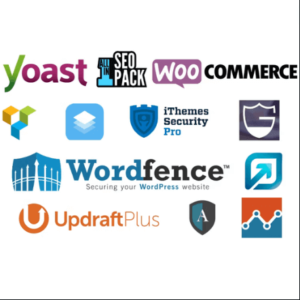 Optimize for Mobile Devices:
In today's mobile-centric world, ensuring your website looks great and functions seamlessly on smartphones and tablets is crucial. Choose a responsive theme that automatically adjusts to different screen sizes. Check your website on various devices to ensure proper display and user experience.
Test and Iterate:
After customizing your WordPress website, thoroughly test all aspects to ensure everything works as intended. Check for any design inconsistencies, broken links, or functionality issues. Solicit feedback from users and make necessary adjustments based on their input. Customization is an ongoing process, and you can continuously refine and improve your website over time.
Customizing your WordPress website allows you to create a unique online presence that represents your brand and meets your specific needs. Following these tips and tricks can effectively customize your website's appearance, functionality, and user experience. Remember to use child themes, explore customization options, leverage page builders and plugins, and optimize for mobile devices. With careful customization, your WordPress website will stand out, engage visitors, and achieve your desired objectives.
https://webmaster.solutions/wp-content/uploads/2023/07/Customizing-Your-WordPress-Website-Tips-and-Tricks.png
443
844
The Webmaster
https://webmaster.solutions/wp-content/uploads/2023/08/webmaster_logo_11zon.webp
The Webmaster
2022-07-07 19:00:00
2023-08-01 15:09:36
Customizing Your WordPress Website: Tips and Tricks