WordPress themes provide the foundation for your website's visual appearance and layout. While numerous pre-designed themes are available, customizing your WordPress theme allows you to create a unique and personalized website that reflects your brand identity. This guide will explore the process of customizing your WordPress theme and provide helpful tips to get you started.
Choose a Theme that Supports Customization:
Select a WordPress theme that offers customization options and flexibility. Look for themes that provide customization panels, page builders, or theme options that allow you to easily modify colors, fonts, layouts, and other design elements.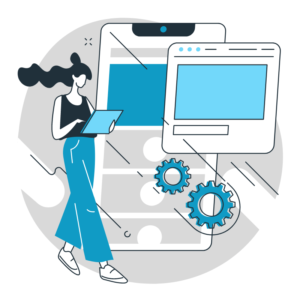 Customize via the WordPress Customizer:
The WordPress Customizer is a built-in feature that enables you to customize your theme in real time. Access it through the WordPress dashboard under "Appearance" > "Customize." Here, you can modify various aspects of your theme, such as the site identity, colors, header and footer, menus, and more.
Modify Colors and Typography:
Customize the colors and typography of your theme to align with your brand. Use the Customizer or theme options to change the primary and secondary colors, font styles, sizes, and spacing. Consistent and visually appealing colors and typography enhance the overall aesthetics of your website.
Customize the Header and Footer:
Your website's header and footer sections play a crucial role in branding and navigation. Customize these sections to include your logo, tagline, social media icons, and menus. Use the Customizer or theme options to modify your header and footer's layout, style, and content.
Create Custom Menus:
Custom menus allow you to control the navigation structure of your website. In the Customizer, navigate to "Menus" and create menus for different sections of your website. Assign these menus to specific locations, such as the primary navigation, footer, or sidebar, to improve user experience and website navigation.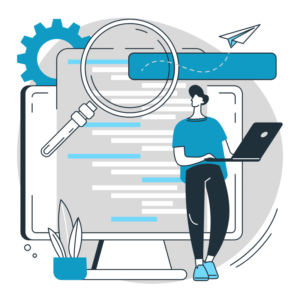 Customize the Homepage:
Many themes provide options to customize the homepage layout. Use the Customizer or page builder plugins to arrange and customize sections, such as sliders, featured content, testimonials, or portfolio items. Create a visually appealing and engaging homepage that showcases your key content.
Add Custom Widgets:
Widgets are modular elements that can be added to specific widget areas of your theme, such as the sidebar or footer. Customize your theme by adding custom widgets for search bars, social media feeds, newsletter sign-ups, recent posts, or other content elements. Utilize widget plugins or built-in options to add and configure custom widgets.
Customize with CSS:
For more advanced customization, you can use custom CSS to override specific styles of your theme. Use the Additional CSS option in the Customizer to add your custom CSS code, or use a child theme to modify CSS. Custom CSS allows you to fine-tune the appearance of your theme to align with your vision.
Modify Page Templates:
WordPress themes often come with pre-defined page templates, such as full-width, blog, or contact page templates. Customize these templates to match your desired layout and style. Modify the template files or use page builder plugins to create unique page layouts with different sections and content blocks.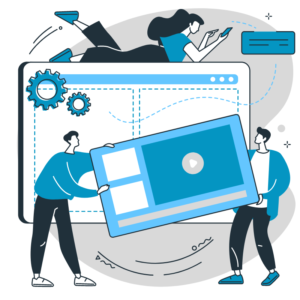 Test and Preview:
Regularly preview and test your customizations on different devices and screen sizes to ensure a responsive and visually appealing website. Use responsive design testing tools or preview your website on various devices to catch layout or display issues.
Customizing your WordPress theme is an exciting process that allows you to create a unique and personalized website. By choosing a customizable theme, using the WordPress Customizer, modifying colors, and typography, customizing the header and footer, creating custom menus, customizing the homepage, adding custom widgets, modifying page templates, using custom CSS, and regularly testing and previewing your customizations, you can create a stunning and customized website that perfectly represents your brand.
https://webmaster.solutions/wp-content/uploads/2023/07/Customizing-Your-WordPress-Theme-A-Beginners-Guide.png
628
1200
The Webmaster
https://webmaster.solutions/wp-content/uploads/2023/08/webmaster_logo_11zon.webp
The Webmaster
2022-08-26 19:00:06
2023-08-01 14:49:08
Customizing Your WordPress Theme: A Beginner's Guide