In today's digital era, having a strong online presence is significant for the success of small local businesses. Google My Business (GMB) is a free and powerful tool that enables businesses to manage their online presence on Google's search engine and maps. In this blog post, we will explore the benefits of having a Google My Business listing, the essential elements to include in your listing, and why local businesses need to be available on this platform.
Increased Online Visibility:
One of the primary benefits of having a Google My Business listing is increased online visibility. When potential customers search for local businesses or services on Google, a well-optimized GMB listing can significantly enhance your chances of appearing in relevant search results. This exposure can drive more traffic to your business and attract new customers.
Convenient Business Information:
A GMB listing allows you to give essential business information in a convenient and easily accessible manner. Ensure that your listing includes the following:
a) Business Name: Display your business name, ensuring consistency with other online platforms.
b) Address and Phone Number: Include accurate contact details so customers can easily find and reach you. These details are crucial for local businesses targeting customers in specific geographic areas.
c) Business Hours: Specify your operating hours, including any variations for holidays or special occasions. Business Hours help customers plan their visits and ensure they have up-to-date information.
d) Website URL: Provide a direct link to your website, allowing visitors to explore your offerings and learn more about your business.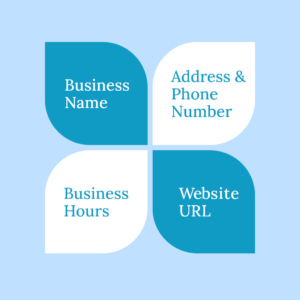 Customer Reviews and Ratings:
Google My Business(GMB) allows customers to leave reviews and ratings, providing social proof of the quality of your products or services. Positive reviews and high ratings can significantly influence potential customers' decisions, building trust and credibility for your business. Stir up satisfied customers to leave reviews and respond to both good and bad feedback promptly and professionally.
Visual Appeal with Photos:
Enhance your GMB listing with high-quality photos that showcase your business, products, or services. Images can help customers visualize what you offer and create a positive impression. Include photos of your storefront, interior, team, products, or completed projects, depending on your business type. Engage your audience visually to entice them to choose your business over competitors.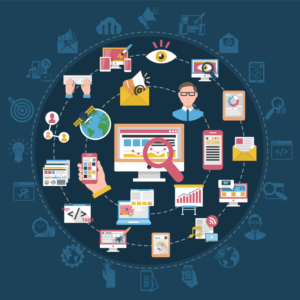 Insights and Analytics:
Google My Business provides valuable insights and analytics about your listing's performance. Gain insights into how customers find your business, the number of views and clicks on your listing, and even the requests for directions to your location. Utilize these metrics to understand your audience better, refine your marketing strategies, and make data-driven decisions to improve your business's visibility and reach.
Mobile-Friendly and Voice Search Compatibility:
With the usage prevalence of mobile devices and voice searches, having a Google My Business listing becomes even more critical. Local customers often use their smartphones or voice assistants to find businesses nearby. Optimizing your GMB listing for mobile devices and voice search improves your chances of appearing in relevant local search results, connecting you with potential customers in real-time.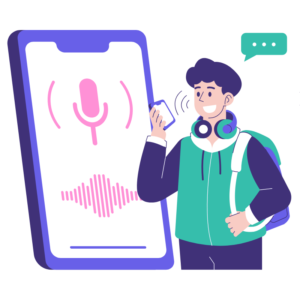 Local SEO Benefits:
A GMB listing can significantly boost your local search engine optimization (SEO) efforts. Optimizing your listing with relevant keywords, accurate business categories, and a detailed business description. It can help Google understand your business better and rank you higher in local search results. This visibility ensures your business is seen by real customers searching for your products or services in your area.
Conclusion:
For small local businesses, having a Google My Business listing is essential for enhancing online visibility. Charming new customers, and building trust and credibility. By providing accurate business information, encouraging customer reviews, optimizing for mobile and voice search, and leveraging the analytics and insights available, you can maximize the benefits of GMB for your business's growth and success. At Webmaster Solutions, we specialize in helping businesses establish and optimize their Google My Business listings. Contact us to start leveraging the power of GMB to boost your online presence and attract local customers.
https://webmaster.solutions/wp-content/uploads/2022/06/The-Power-of-Google-My-Business-Boosting-Local-Business-Visibility.png
800
800
The Webmaster
https://webmaster.solutions/wp-content/uploads/2023/08/webmaster_logo_11zon.webp
The Webmaster
2022-06-02 19:00:13
2023-07-31 15:15:09
The Power of Google My Business: Boosting Local Business Visibility