Off-page SEO improves your website's authority, visibility, and search engine rankings. Building high-quality backlinks from reputable sources is a key off-page SEO strategy that signals your website's credibility and relevance to search engines. This blog post will explore effective off-page SEO strategies for building high-quality backlinks and boosting your website's organic traffic.
Guest Blogging:
Guest blogging includes writing and publishing content on other websites within your niche. Look for authoritative, relevant websites that accept guest posts and contribute high-quality, valuable content. Include a link to your website within the author bio or content body to gain a backlink.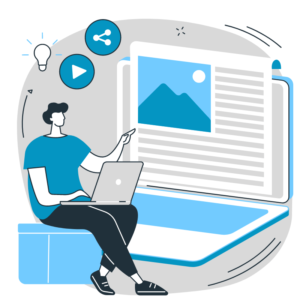 Influencer Outreach:
Contact influencers and industry experts within your niche to collaborate on content creation. This could involve interviews, co-authoring blog posts, or featuring their insights on your website. Influencers sharing the content increases the chances of acquiring high-quality backlinks.
Broken Link Building:
Identify broken links on reputable websites within your industry. Contact the website owners or admins and inform them about the broken links. Suggest your relevant content as a replacement, providing an opportunity to earn a backlink.
Social Bookmarking:
Submit your website's content to popular social bookmarking platforms like Reddit, Digg, or Stumble Upon. Engage with relevant communities, share valuable content, and encourage others to share your content, increasing the likelihood of earning backlinks.
Content Promotion and Outreach:
Promote your high-quality content through outreach efforts. Contact bloggers, journalists, and website owners who might find your content valuable and relevant to their audience. Please encourage them to share your content, increasing the chances of acquiring backlinks from authoritative sources.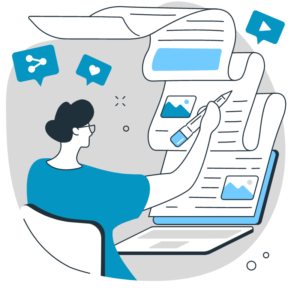 Online Directories and Listings:
Submit your website to reputable online directories and listings within your industry. Ensure that these directories are trustworthy and relevant to your niche. This helps to establish your website's credibility and acquire valuable backlinks.
Social Media Engagement:
Engage actively on social media platforms to expand your online presence and connect with influencers and industry leaders. Share your content, participate in discussions, and build relationships within your industry. This can lead to valuable backlink opportunities from influential sources.
Participate in Forums and Communities:
Join relevant online forums, communities, and discussion boards related to your industry. Actively participate in discussions, provide valuable insights, and include links to relevant content on your website when appropriate. This can help build your reputation and earn backlinks from community members.
Resource Link Building:
Create valuable and informative resources such as guides, ebooks, or infographics. Share these resources with relevant websites, bloggers, or industry publications, and request them to link back to your content as a valuable resource.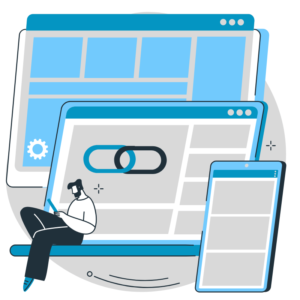 Monitor and Analyze Backlinks:
Regularly monitor your website's backlink profile using tools like SEMrush or Ahrefs. Analyze the quality and relevance of your backlinks, identifying any toxic or spammy links that may harm your website's reputation. Disavow or remove such links to maintain a healthy backlink profile.
Off-page SEO strategies, specifically building high-quality backlinks, are crucial for improving your website's authority, visibility, and organic traffic. By implementing guest blogging, influencer outreach, broken link building, social bookmarking, online directory submissions, content promotion and outreach, social media engagement, forum participation, resource link building, and monitoring backlinks, you can effectively enhance your off-page SEO and acquire valuable backlinks to boost your website's search engine rankings.
https://webmaster.solutions/wp-content/uploads/2023/07/Off-Page-SEO-Strategies-for-Building-High-Quality-Backlinks.png
628
1200
The Webmaster
https://webmaster.solutions/wp-content/uploads/2023/08/webmaster_logo_11zon.webp
The Webmaster
2022-08-10 19:00:36
2023-08-01 14:51:41
Off-Page SEO Strategies for Building High-Quality Backlinks