Creating engaging blog posts is crucial for capturing your audience's attention, driving traffic to your website, and fostering meaningful connections with your readers. However, creating fresh and captivating blog post ideas can sometimes be challenging. In this blog post, we will explore various strategies and sources of inspiration to help you generate exciting and engaging blog post ideas that will resonate with your audience.
Address Frequently Asked Questions:
One effective way to create engaging blog posts is by addressing frequently asked questions from your audience. Consider the common inquiries, concerns, or challenges related to your industry or niche. Write informative and helpful blog posts that provide comprehensive answers and solutions to these queries.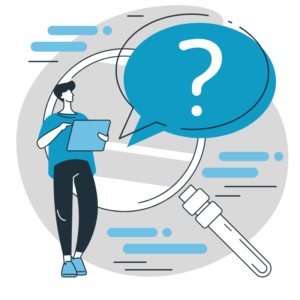 Share Personal Stories and Experiences:
Connect with your readers personally by sharing your stories, experiences, or lessons learned. Personal anecdotes make your blog posts relatable and engaging, fostering a sense of authenticity and trust with your audience. Extract valuable insights or lessons from your experiences to make your content impactful.
Conduct Interviews or Q&A Sessions:
Invite experts, influencers, or industry leaders for interviews or Q&A sessions. This lets you tap into their knowledge and insights while providing your audience with valuable and engaging content. Ask thought-provoking questions, encourage in-depth discussions and provide a fresh perspective on relevant topics.
Analyze Industry Trends and News:
Stay updated on industry trends, news, or events, and analyze their impact on your target audience. Write blog posts that discuss emerging trends, provide insights, or offer predictions for the future. Position yourself as a thought leader by sharing your expertise and opinions on relevant industry developments.
Conduct Surveys or Polls:
Engage your audience by conducting surveys or polls to gather their opinions and preferences. Use the insights obtained to create blog posts that explore the survey results, share key findings, or provide analysis. This generates engaging content and makes your readers feel involved and valued.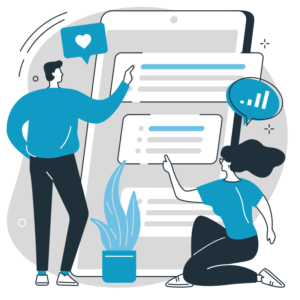 Create How-To Guides or Tutorials:
Offer practical value to your audience by creating how-to guides or tutorials. Identify common problems or challenges within your niche and provide step-by-step instructions or solutions. Use visuals, screenshots, or videos to enhance the learning experience and make your blog posts more engaging and accessible.
Compile Best Practices or Tips:
Compile a list of best practices, tips, or recommendations for your industry or niche. Share valuable insights and actionable advice your audience can apply to their lives or businesses. Organize the content in a structured and easy-to-read format, such as bullet points or numbered lists.
Provide Case Studies or Success Stories:
Illustrate your expertise and credibility by showcasing real-life case studies or success stories. Share examples of how your products, services, or strategies have helped clients or customers achieve significant results. This provides social proof and inspires your audience with practical examples of success.
Conduct Experiments or Tests:
Conduct experiments or tests related to your niche and document the results in your blog posts. Whether it's testing different strategies, tools, or techniques, share your findings, observations, and recommendations. Experiment-based blog posts can be informative, exciting and provide unique insights to your readers.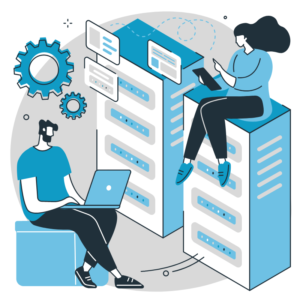 Collaborate with Guest Bloggers:
Invite guest bloggers or experts in your industry to contribute to your blog. This not only adds variety and fresh perspectives to your content but also expands your network and introduces your audience to new voices and expertise. Collaborative blog posts can generate engaging discussions and attract new readers.
Creating engaging blog posts requires creativity, research, and a deep understanding of your audience's interests and needs. By addressing frequently asked questions, sharing personal stories, conducting interviews, analyzing industry trends, conducting surveys, creating how-to guides, providing case studies, conducting experiments, and collaborating with guest bloggers, you can generate captivating blog post ideas that will keep your audience entertained, informed, and inspired.
https://webmaster.solutions/wp-content/uploads/2023/07/Creating-Engaging-Blog-Posts-Ideas-and-Inspiration-Copy.png
628
1200
The Webmaster
https://webmaster.solutions/wp-content/uploads/2023/08/webmaster_logo_11zon.webp
The Webmaster
2022-08-20 19:00:19
2023-08-01 14:49:56
Creating Engaging Blog Posts: Ideas and Inspiration