In today's fast-paced digital world, where users demand instant access to information, slow website performance can be a significant obstacle. A website that takes forever to load can frustrate visitors, leading to high bounce rates and lost opportunities. Today we will explore the common reasons behind slow website performance and provide actionable solutions to improve speed and optimize the user experience.
Introduction
A website's performance is important for online success. It not only impacts user experience but also influences search engine rankings and conversion rates. Slow-loading websites can deter visitors and discourage them from engaging with our content or making a purchase. Therefore, it's essential to identify and address the factors that contribute to slow website performance.
Importance of Website Performance
In the digital age, where attention spans are shorter than ever, website performance plays a pivotal role in capturing and retaining user attention. Studies have shown that users expect websites to load within a few seconds, and any delay beyond that can result in frustration and abandonment. A slow website can leave a negative impression, leading to a loss of credibility and potential customers.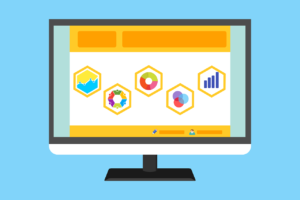 Factors Affecting Website Performance
Several factors can contribute to slow website performance. It's crucial to understand these factors to effectively diagnose and resolve the issues. Here are some common culprits:
Server Issues: Inadequate server resources, including limited bandwidth or processing power, can slow down our website performance. Choosing a reliable web hosting provider is essential to ensure a stable and high-performing server environment.
Large File Sizes: Large file sizes, such as images, videos, or downloadable documents, can significantly impact load times. Optimizing and compressing these files can help reduce the overall size and improve website performance.
Inefficient Code: Poorly optimized code can lead to slow website performance. Unnecessary white spaces, redundant scripts, and inefficient database queries can cause delays in loading. Employing efficient coding practices and minifying JavaScript and CSS files can enhance our website speed.
Lack of Caching: Caching is a technique that stores static files and data in temporary storage, reducing the need to fetch them from the server repeatedly. Implementing caching mechanisms, such as browser caching and server-side caching, can significantly improve our website performance.
Poorly Optimized Images: Large, unoptimized images can be a major contributor to slowing our website performance. Resizing images to the appropriate dimensions and compressing them without sacrificing quality can result in faster load times.
Excessive Plugins: While plugins can enhance website functionality, too many plugins can weigh down our website and lead to slower performance. Minimizing the use of plugins and regularly reviewing and optimizing their usage can help maintain a fast website.
Impact of Slow Performance
Slow website performance can have detrimental effects on various aspects of your online presence. Understanding these impacts can highlight the importance of prioritizing website speed optimization.
User Experience and Bounce Rate: When a website takes too long to load, users are more likely to abandon it and seek alternatives. High bounce rates not only indicate a poor user experience but also signal to search engines that our website may not be relevant or valuable to users.
Search Engine Rankings and SEO: Search engines, like Google, consider website performance as one of the ranking factors. Slow-loading websites are less likely to rank highly in search results, reducing visibility and organic traffic. By optimizing our website speed, we can improve our chances of ranking higher and attracting more visitors.
Conversion Rates and Revenue: Slow websites can hinder the conversion process. Whether it's making a purchase, filling out a form, or subscribing to a newsletter, a website that lags can discourage visitors from completing these actions. Optimizing our website performance can lead to higher conversion rates, ultimately increasing revenue.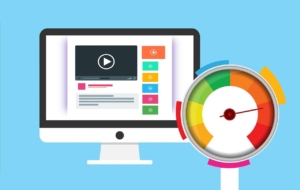 Ways to Improve a Website
To enhance the performance, consider implementing the following strategies:
Choose a Reliable Web Hosting Provider: Opt for a reputable web hosting provider that offers reliable server resources and excellent performance.
Optimize File Sizes: Compress images, videos, and other media files to reduce their sizes without compromising quality. Use appropriate file formats and consider lazy loading techniques for images.
Use Efficient Code and Minify JavaScript and CSS: Write clean and optimized code. Remove unnecessary characters and spaces, and minify JavaScript and CSS files to reduce their size.
Implement Caching Techniques: Enable browser caching and utilize server-side caching to store static content and reduce server requests.
Compress and Optimize Images: Resize and optimize images using tools like Photoshop or online image compressors to strike a balance between quality and file size.
Minimize the Use of Plugins: Evaluate the necessity of each plugin and remove any unnecessary ones. Regularly update and optimize the plugins you choose to keep.
Monitoring and Regular Maintenance
Improving website performance is an ongoing process. Regularly monitor our website's speed and performance using tools like Google PageSpeed Insights or GTmetrix. Address any issues promptly and perform routine maintenance to keep our website running smoothly.
Conclusion
A slow-loading website can have adverse effects on user experience, search engine rankings, and conversion rates. By understanding the common reasons behind slow website performance and implementing optimization techniques, we can improve our website's speed, enhance user experience, and drive better results.
https://webmaster.solutions/wp-content/uploads/2022/03/vdsfdrysafdhreg-1.png
800
800
The Webmaster
https://webmaster.solutions/wp-content/uploads/2023/08/webmaster_logo_11zon.webp
The Webmaster
2022-03-01 19:00:44
2023-07-31 15:19:01
Common Reasons of Slow Website Performance