Local SEO is essential for businesses targeting a specific geographic area. By optimizing your website, you can enhance your visibility in local search engine result pages and attract potential customers in your vicinity. This blog post will explore effective strategies for boosting your website's visibility in local searches and improving your local SEO efforts.
Optimize Your Google My Business Listing:
Claiming and optimizing your Google My Business (GMB) listing is crucial for local SEO. Ensure your business information is accurate, including name, address, phone number (NAP), and website URL. Add relevant categories, business hours, photos, and descriptions to enhance your listing's visibility in local searches.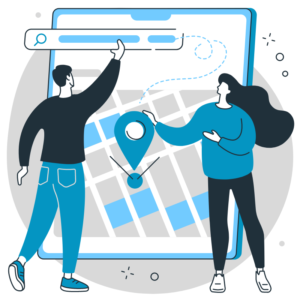 Consistent NAP Information:
Maintain consistent and accurate NAP information across your website, GMB listing, and other online directories. Consistency builds trust with search engines and helps them associate your business with specific locations.
Localized Keyword Research:
Conduct keyword research specific to your target location. Identify local keywords and phrases your target audience will likely use when searching for local businesses. Incorporate these keywords into your website's content, meta tags, headings, and URLs.
Location-Specific Landing Pages:
Create location-specific landing pages on your website to target different geographic areas you serve. Optimize these pages with localized keywords, unique content, and testimonials or reviews from local customers. This helps search engines understand your relevance to specific locations.
Online Reviews and Ratings:
Encourage satisfied users to give reviews and ratings on platforms like Google, Yelp, and Facebook. Positive reviews can boost your credibility and attract more customers. Reply to positive and negative reviews to show engagement and a commitment to customer satisfaction.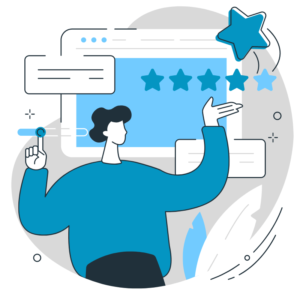 Online Directory Listings:
Submit your business information to reputable online directories and local business listings. Ensure that your NAP information is consistent across these platforms. Directories like Yelp, Yellow Pages, and TripAdvisor can enhance your local SEO efforts and improve visibility in local searches.
Local Citations:
Build local citations by getting them mentioned on other websites and online directories. Citations include your NAP information on other web pages, even without a direct backlink. Aim for high-quality and locally relevant citations to enhance your local SEO presence.
Location-Specific Content:
Create content that is tailored to your local audience. This can include blog posts, articles, or resources that address local topics, events, or news related to your industry. Incorporate local keywords and references to establish your relevance to the local community.
Mobile-Friendly Website:
Optimize your website for mobile devices, as many local searches are performed on smartphones. Ensure your website is responsive, loads quickly, and provides a seamless mobile browsing experience. This is crucial for both user experience and local SEO.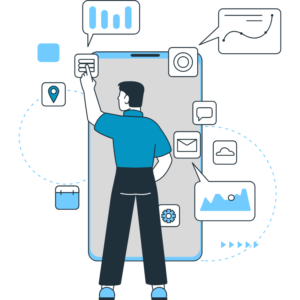 Local Link Building:
Develop relationships with local businesses, organizations, and influencers to acquire backlinks from locally relevant sources. Collaborate on local events, sponsorships, or partnerships that can lead to backlinks from trusted local websites.
Local SEO is vital for businesses attracting customers from specific geographic areas. By claiming and optimizing your GMB listing, maintaining consistent NAP information, conducting localized keyword research, creating location-specific landing pages, leveraging online directories and reviews, building local citations, producing location-specific content, optimizing for mobile, and engaging in local link building, you can significantly enhance your website's visibility in local searches and attract customers in your target area.
https://webmaster.solutions/wp-content/uploads/2023/07/Local-SEO-Boosting-Your-Websites-Visibility-in-Local-Searches.png
628
1200
The Webmaster
https://webmaster.solutions/wp-content/uploads/2023/08/webmaster_logo_11zon.webp
The Webmaster
2022-08-11 19:00:32
2023-08-01 14:51:34
Local SEO: Boosting Your Website's Visibility in Local Searches