Creating compelling and engaging website content is vital for attracting and retaining visitors, driving conversions, and establishing a strong online presence. Whether you're a beginner or experienced in content creation, it's essential to understand the fundamental principles of crafting compelling website content. This blog post will share valuable tips to help beginners create captivating content that resonates with their target audience.
Understand Your Target Audience:
Before diving into content creation:
Take the time to understand your target audience.

Research their demographics, interests, pain points, and needs.

Tailor your content to address their specific challenges and provide valuable solutions.
Knowing your public will help you create content that captures their attention and keeps them engaged.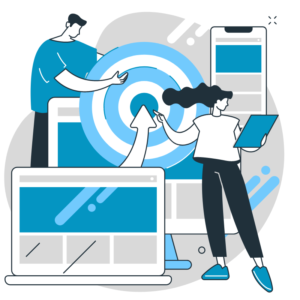 Define Clear Objectives:
Set clear objectives for your content. Determine whether you want to educate, entertain, inform, or persuade your audience. Align your content objectives with your overall business goals. This clarity will guide your content creation process and ensure that your content serves a specific purpose.
Conduct Keyword Research:
Keyword research is major for optimizing your content for search engines and attracting organic traffic. Use keyword research tools to pick relevant keywords and phrases that align with your content and target audience's search intent. Incorporate these keywords into your content to improve its visibility in search engine results.
Create Captivating Headlines:
Craft compelling headlines that capture the reader's attention and entice them to click and read further. Use powerful words, numbers, questions, or intriguing statements to make your headlines stand out. A strong headline can significantly impact your content's click-through rate and engagement.
Deliver Clear and Concise Messages:
Present your information clearly and concisely. Avoid unnecessary jargon or complex language that may confuse or alienate your audience. Break your content into smaller paragraphs, and use subheadings and bullet points to enhance readability and comprehension.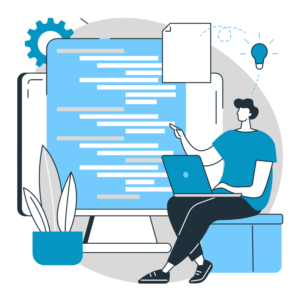 Use Engaging Visuals:
To complement your written content, incorporate high-quality visuals, such as images, infographics, or videos. Visuals can captivate your audience's attention, make complex concepts more understandable, and increase overall engagement with your content.
Tell Stories:
Stories are powerful tools for connecting with your audience on an emotional level. Incorporate storytelling techniques to make your content relatable and memorable. Use anecdotes, case studies, or real-life examples to illustrate your points and create a compelling narrative.
Incorporate Call-to-Actions (CTAs):
Guide your audience towards the desired action by incorporating relevant call-to-actions (CTAs) in your content. Whether it's directing them to subscribe to your newsletter, download a resource, or make a purchase, CTAs encourage engagement and conversions. Make your CTAs clear, persuasive, and strategically placed within your content.
Optimize for Readability and Scannability:
Online readers tend to scan content rather than read every word. Optimize your content for scannability by using subheadings, bullet points, and highlighting key information. Use short sentences and paragraphs to enhance readability. Break up your content with relevant headings and subheadings to help readers navigate the information easily.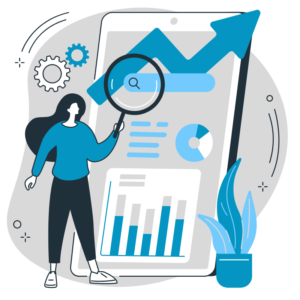 Proofread and Edit:
Before publishing your content:
Proofread and edit it thoroughly.

Check for grammatical and spelling mistakes, and ensure the content flows logically.

Edit for clarity, coherence, and consistency.

Consider seeking feedback from others to get a fresh perspective on your content.
Crafting compelling website content is an art that can be mastered with practice and a deep understanding of your target audience. By following these tips, including understanding your audience, setting clear objectives, conducting keyword research, creating captivating headlines, delivering clear messages, using visuals, incorporating storytelling, using CTAs, optimizing for readability and scannability, and proofreading/editing, you can create engaging and impactful content that echo with your audience and drives positive results for your website.
https://webmaster.solutions/wp-content/uploads/2023/07/Crafting-Compelling-Website-Content-Tips-for-Beginners.png
628
1200
The Webmaster
https://webmaster.solutions/wp-content/uploads/2023/08/webmaster_logo_11zon.webp
The Webmaster
2022-08-17 19:00:34
2023-08-01 14:50:29
Crafting Compelling Website Content: Tips for Beginners