To gauge the effectiveness of your search engine optimization (SEO) efforts, SEO is crucial to have a robust analytics strategy in place. SEO analytics helps you measure, track, and analyze various metrics to understand your website's performance in search engine rankings and organic traffic. This blog post will tell the importance of SEO analytics and provide insights into measuring and tracking your SEO success.
Set Clear Goals and KPIs:
Decide clear goals and key performance indicators (KPIs) for your SEO efforts. Identify metrics that align with your business objectives, such as organic traffic, keyword rankings, conversion rates, or backlink acquisition. These goals and KPIs will serve as benchmarks for measuring your SEO success.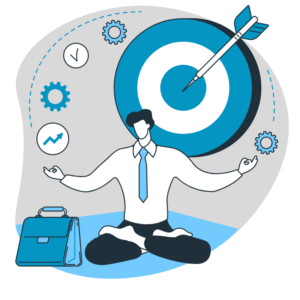 Google Analytics:
Integrate Google Analytics with your website to access valuable SEO insights. Monitor organic traffic, user behaviour, conversions, bounce rates, and other relevant metrics. Use Google Analytics to analyze user demographics, traffic sources, and landing page performance to identify strengths and areas for improvement.
Keyword Ranking Reports:
Track your keyword rankings to assess your website's visibility in search engine results. Utilize SEO tools and software to generate keyword ranking reports regularly. Monitor changes in keyword rankings over time and identify keywords driving significant organic traffic.
Organic Traffic Analysis:
Analyze your website's organic traffic to understand its growth and performance. Look for trends, patterns, and fluctuations in organic traffic. Segment the data to gain insights into specific landing pages, geographic locations, or devices contributing to organic traffic. Monitor the impact of SEO optimizations on organic traffic growth.
Backlink Analysis:
Track the acquisition and quality of backlinks to your website. Monitor the number of backlinks, referring domains, anchor text diversity, and authority of linking domains. Analyze the impact of backlinks on your website's visibility and organic traffic. Identify opportunities to acquire high-quality backlinks from reputable sources.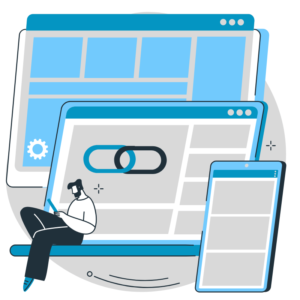 Conversion Tracking:
Implement conversion tracking to measure the effectiveness of your SEO efforts in driving desired actions on your website. Set up goals and e-commerce tracking in Google Analytics to monitor conversions, such as form submissions, purchases, or newsletter sign-ups. Attribute conversions to specific SEO campaigns or landing pages.
User Engagement Metrics:
Assess user engagement metrics to evaluate the quality and relevance of your website's content. Monitor metrics such as average session duration, pages per session, bounce rate, and exit rate. Analyze user behaviour to identify content that resonates with your audience and optimize underperforming pages.
Site Speed Analysis:
Evaluate your website's speed using tools like Google PageSpeed Insights or GTmetrix. Analyze page load times, optimize images, leverage browser caching, and minimize server response time. Site speed impacts user experience, bounce rates, and search engine rankings, making it a crucial metric to monitor.
Mobile Performance Analysis:
With mobile devices playing a significant role in online browsing, monitor your website's mobile performance. Analyze metrics like mobile traffic, mobile bounce rates, and mobile conversions. Ensure that your website is optimized for mobile devices. This will ensure a smooth user experience across smartphones and tablets.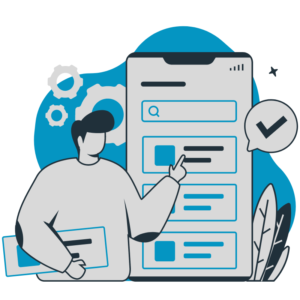 Regular Reporting and Data Analysis:
Generate regular reports and analyze the data to gain insights into your SEO performance. Identify trends, patterns, and correlations between different metrics. Adjust your SEO strategies based on data-driven insights and continuously optimize your website for better results.
SEO analytics is essential for measuring and tracking the success of your SEO efforts. By setting clear goals and KPIs, utilizing tools like Google Analytics, tracking keyword rankings, analyzing organic traffic, assessing backlinks, monitoring conversions, evaluating user engagement metrics, analyzing site speed and mobile performance, and regularly reporting and analyzing data, you can gain valuable insights into your SEO performance and make informed decisions to improve your website's visibility, organic traffic, and overall SEO success.
https://webmaster.solutions/wp-content/uploads/2023/07/SEO-Analytics-Measuring-and-Tracking-Your-SEO-Success.png
628
1200
The Webmaster
https://webmaster.solutions/wp-content/uploads/2023/08/webmaster_logo_11zon.webp
The Webmaster
2022-08-16 19:00:55
2023-08-01 14:50:36
SEO Analytics: Measuring and Tracking Your SEO Success