Keyword research is fundamental to SEO. It will help you determine what terms your target audience uses online when looking for information. By performing thorough research on keywords, you can identify the most appropriate keywords to target for your website and optimize its content accordingly. In this post, we'll guide you on how to find keywords for a website that will enhance your SEO efforts.
Define Your Website's Goals:
Start by clearly defining the goals of your website. Determine the purpose of your website and the specific audience you want to target. This will help you focus your keyword research on the keywords that align with your website's objectives.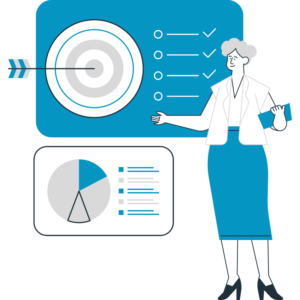 Brainstorm Relevant Topics:
Generate a list of relevant topics related to your website's niche or industry. Think about the main categories or themes that your website covers. This initial brainstorming session will provide a foundation for further keyword research.
Use Keyword Research Tools:
Use keyword research to increase your list of keywords. Tools such as Google Keyword Planner, SEMrush, Moz Keyword Explorer, and Ahrefs Keywords Explorer can provide valuable insights into keyword metrics, related terms, and search trends.
Long-Tail Keywords:
Long-tail terms are keyword phrases that are longer, more unique and have a lower search volume. However, they can convert better. Include long-tail keywords in your research to target specific niches and capture more targeted traffic. Long-tail keywords often indicate higher user intent and can lead to more qualified leads or customers.
Analyze Competitor Keywords:
Analyze your competitors' keywords to gain insights and identify potential gaps or opportunities. Tools like SEMrush or SpyFu can help you uncover competitor keywords and their ranking positions. Focus on keywords that are relevant to your website and have moderate competition.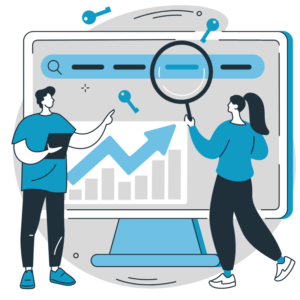 Consider Searcher Intent:
Understand the intent behind specific keywords. Users may be searching for information, products, or services. Consider whether users are looking for answers, seeking to make a purchase, or wanting to learn more about a particular topic. Align your keyword choices with the intent of your target audience.
Assess Keyword Relevance:
Evaluate the relevance of each keyword to your website's content, products, or services. Ensure that the keywords you choose accurately reflect what your website offers. Avoid targeting too broad or unrelated keywords to your niche, as they may not bring qualified traffic.
Balance Search Volume and Competition:
Choose keywords that strike a balance between search volume, competition and cost. Highly competitive keywords may be challenging to rank for, especially if your website is new. Focus on targeting keywords with a reasonable search volume and lower competition to increase your chances of ranking higher in search results.
Consider Local SEO:
If your website targets a specific geographic location, incorporate location-specific keywords into your research. Include city names, regions, or other location-based terms to optimize your website for local search. This is particularly important for businesses targeting a local audience.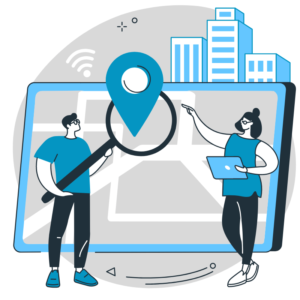 Refine and Expand Your Keyword List:
Continuously refine and expand your keyword list based on ongoing research, analytics data, and user behaviour. Monitor changes in search trends and industry-specific terminology to stay relevant and up-to-date.
Keyword research is vital in optimizing your website for search engines and attracting targeted organic traffic. By defining your website's goals, brainstorming relevant topics, using keyword research tools, identifying long-tail keywords, analyzing competitor keywords, considering searcher intent, assessing keyword relevance, balancing search volume and competition, considering local SEO, and refining your keyword list, you can find the right keywords that align with your website's objectives and improve your overall SEO performance.
https://webmaster.solutions/wp-content/uploads/2023/07/Keyword-Research-Finding-the-Right-Keywords-for-Your-Website.png
628
1200
The Webmaster
https://webmaster.solutions/wp-content/uploads/2023/08/webmaster_logo_11zon.webp
The Webmaster
2022-08-09 19:00:09
2023-08-01 14:51:48
Keyword Research: Finding the Right Keywords for Your Website