Technical SEO is an important factor of search engine optimization that focuses on improving your website's structure, performance, and technical elements to enhance its visibility in search engine results. By optimizing your website's technical factors, you can ensure better crawling and indexing by search engines, leading to improved rankings and user experience. This blog post will explore effective strategies for optimizing your website's structure and performance through technical SEO.
Optimize Website Speed:
Website speed is critical for both search engine rankings and user experience. Optimize your website's speed by minimizing code, compressing images, enabling browser caching, and leveraging content delivery networks (CDNs). Regularly test your website's speed using tools like Google PageSpeed Insights or GTmetrix and make necessary improvements.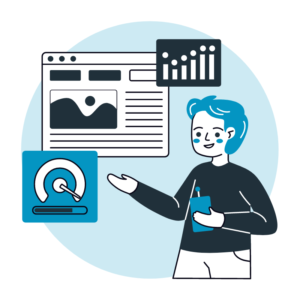 Mobile-Friendly Design:
With the use of mobile devices, having a mobile-friendly website is essential. Ensure your website is responsive and provides a seamless user experience across different screen sizes. Use Google's Mobile-Friendly Test tool to determine if your website meets mobile-friendly standards and make necessary adjustments.
URL Structure:
Optimize your website's URL structure to make it user-friendly and search engine-friendly. Use descriptive keywords in your URLs instead of generic or random strings of numbers and characters. Apply a logical hierarchy with relevant keywords to improve crawlability and understandability.
Implement Structured Data Markup:
Implement structured data markup, such as Schema.org markup, to provide additional context and meaning to search engines about your website's content. This can enhance search engine understanding and result in rich snippets or enhanced search results for your web pages.
XML Sitemap:
Create an XML sitemap for your website to help search engines crawl and index web pages more efficiently. Include all relevant pages in the sitemap, such as blog posts, product pages, or landing pages. Submit the XML sitemap to search engines like Google and Bing using their respective webmaster tools.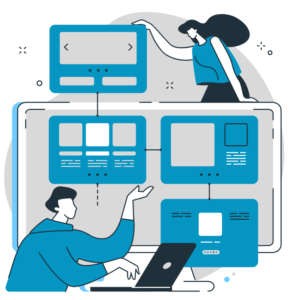 Canonicalization:
Use canonical tags to address duplicate content issues. Canonical tags identify the preferred version of a web page when multiple versions with similar content exist. This helps search engines understand which version to index and rank, avoiding duplicate content penalties.
HTTPS and SSL:
Secure your website with HTTPS (Hypertext Transfer Protocol Secure) and an SSL (Secure Sockets Layer) certificate. HTTPS encrypts data transmitted between a user's browser and your website, ensuring secure communication. Search engines prioritize secure websites, which can positively impact search rankings.
Optimize Robots.txt File:
Optimize your website's robots.txt file to guide search engine crawlers and prevent irrelevant or sensitive content indexing. Use the robots.txt file to disallow specific directories or files you do not want to be crawled or indexed.
Fix Broken Links and 404 Errors:
Frequently audit your website for broken links and 404 errors. Broken links and 404 errors negatively impact user experience and can harm your search engine rankings. Use tools like Google Search Console or online crawlers to identify and fix broken links promptly.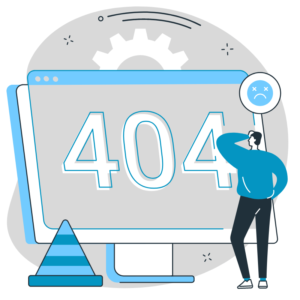 Monitor and Analyze Technical Issues:
Regularly monitor your website for technical issues using tools like Google Search Console, Bing Webmaster Tools, or third-party SEO auditing tools. Analyze reports and address crawl errors, duplicate content, server errors, or HTML markup errors to ensure optimal technical performance.
Technical SEO is crucial in optimizing your website's structure and performance, improving search engine rankings and user experience. By optimizing website speed, ensuring mobile-friendliness, creating XML sitemaps, optimizing URL structure, implementing structured data markup, addressing canonicalization, securing with HTTPS and SSL, optimizing robots.txt files, fixing broken links and 404 errors, and monitoring technical issues, you can lay a strong foundation for your website's success in search engines.
https://webmaster.solutions/wp-content/uploads/2023/07/Technical-SEO-Optimizing-Websites-Structure-and-Performance.png
628
1200
The Webmaster
https://webmaster.solutions/wp-content/uploads/2023/08/webmaster_logo_11zon.webp
The Webmaster
2022-08-13 19:00:06
2023-08-01 14:51:09
Technical SEO: Optimizing Website's Structure and Performance