WordPress is an easy-to-use and powerful content management system (CMS). One of the key reasons for WordPress's popularity is its extensive ecosystem of plugins. In this blog post, we will provide an introduction to WordPress plugins, explaining what they are, how they enhance the functionality of your website, and why you need them to take full advantage of the WordPress platform.
What are WordPress Plugins?
WordPress plugins add functionality and specific features to your WordPress site. These plugins are designed to enhance the core functionality of WordPress. They allow you to customize your website and add new features without writing code. Third-party developers create plugins that can be downloaded from the WordPress Plugin Directory.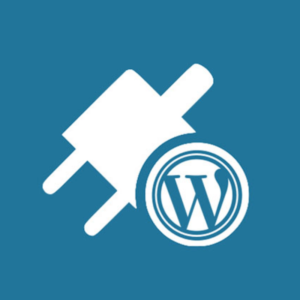 Why Do You Need WordPress Plugins?
Expanded Functionality: The plugins can enhance your website with various features, including contact forms, E-commerce capabilities and SEO optimization. Other options include social media integration, performance enhancements, security improvements, and more. With plugins, you can customize your website to meet your specific needs and goals.
Easy Customization: Plugins make it easy to customize and tailor your website without needing advanced coding skills. Installing plugins takes just a few seconds, and most plugins provide a user-friendly interface to configure settings and options.
Time and Cost Savings: By leveraging pre-built plugins, you can save significant time and costs in development. Plugins provide ready-made solutions for common website functionalities, eliminating the need to build them from scratch. This allows you to focus on creating and delivering content rather than spending time on complex coding tasks.
Enhanced User Experience: Plugins can greatly improve the user experience of your website. You can integrate features like user registration, interactive forms, image galleries, sliders, and more to engage your visitors and provide a seamless browsing experience.
SEO and Marketing Capabilities: Many plugins enhance your website's search engine optimization (SEO) and marketing capabilities. SEO plugins help optimize your content for better visibility in search engine results, while marketing plugins enable you to integrate email marketing, lead generation, and analytics tools into your website.
Scalability and Flexibility: With plugins, you can easily scale and expand your website as your needs evolve. As your business grows, you can install new plugins to add functionality or replace existing plugins with more advanced options, providing flexibility and adaptability to your website.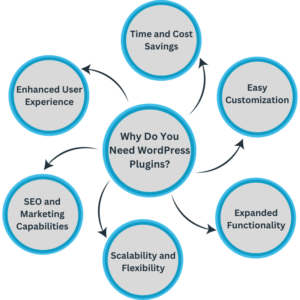 WordPress plugins are essential tools for maximizing your WordPress website's functionality and customization options. They allow you to extend the core capabilities of WordPress and enhance the user experience, improve SEO, streamline marketing efforts, and save time and costs. By utilizing the vast range of plugins available, you can create a dynamic and feature-rich website that meets your specific requirements. Embrace the power of WordPress plugins and unlock endless possibilities for your online presence.
https://webmaster.solutions/wp-content/uploads/2023/07/WordPress-Plugins-What-They-Are-and-Why-You-Need-Them.png
628
1200
The Webmaster
https://webmaster.solutions/wp-content/uploads/2023/08/webmaster_logo_11zon.webp
The Webmaster
2022-08-06 19:00:36
2023-08-01 14:58:20
WordPress Plugins: What They Are and Why You Need Them