In today's visually-driven digital landscape, incorporating high-quality visuals into your content is essential for capturing and retaining your audience's attention. Visuals such as images and videos can enhance the impact and engagement of your content. This blog post will explore best practices for using visuals to enhance your content, including tips for selecting, optimizing, and effectively integrating images and videos into your digital content strategy.
Selecting Relevant and High-Quality Visuals:
Choose relevant visuals for your content and align them with your brand's style and messaging. Use high-quality images and videos that are clear, well-composed, and visually appealing. Ensure that the images and videos accurately convey the intended message and evoke the desired emotional response from your audience.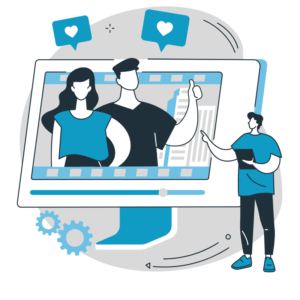 Optimizing Image File Sizes and Formats:
Optimize your images to ensure fast loading and a better user experience. Compress your image files without compromising their quality using tools like Adobe Photoshop, TinyPNG, or Squoosh. Choose the right file format, such as JPEG for photographs and PNG for transparent images. Aim for a balance between file size and image quality.
Adding Alt Text and Descriptive Captions:
Provide alt text for your images to improve accessibility and help search engines understand their content. Alt text should be descriptive, include keywords, and accurately represent the image. Additionally, consider adding descriptive captions to provide context and further engage your audience.
Embedding Videos Responsively:
When embedding videos, ensure they are responsive and compatible with different devices and screen sizes. Use responsive design techniques or embed codes from video hosting platforms like YouTube or Vimeo. This ensures that your videos adjust dynamically to fit the available space without affecting the overall user experience.
Incorporating Visuals Strategically:
Strategically place visuals throughout your content to break up text and make it more visually engaging. Use visuals to support or illustrate key points, convey complex concepts, or evoke emotions. Consider using eye-catching images and videos at the beginning to grab attention and intersperse them throughout the content to maintain interest.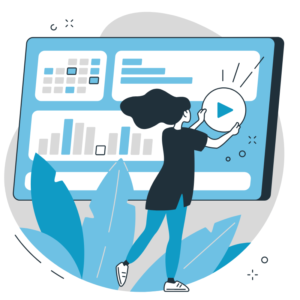 Optimizing Video Length and Quality:
Keep your videos concise and focused on delivering value to your audience. Avoid unnecessary lengthy introductions or filler content. Ensure your videos are of high quality, with clear audio and visuals. Consider adding subtitles or captions to accommodate viewers who prefer to watch videos without sound or have hearing impairments.
Branding Your Visuals:
Maintain consistent branding by adding your logo, watermark, or consistent color scheme to your images and videos. This helps reinforce brand recognition and establishes a cohesive visual identity across your content. However, ensure the branding elements stay within the main content.
Providing Proper Attribution:
If you use images or videos from external sources, ensure you provide proper attribution and respect copyright laws. Use royalty-free or Creative Commons-licensed images and videos, or purchase stock photos and videos from reputable platforms. Properly attribute the creators or sources according to the specified guidelines.
Testing and Analyzing Visual Performance:
Regularly monitor the performance of your visuals through analytics tools. Track metrics such as engagement, click-through rates, or time spent on pages with visuals. Test different types of visuals, placements, or formats to determine what resonates best with your audience. Use the insights gained to optimize your visual content strategy.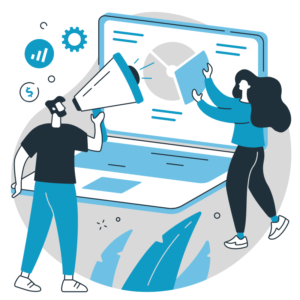 Ensuring Mobile-Friendly Visual Experience:
With increasing users accessing content on mobile devices, ensure that your visuals are mobile-friendly. Optimize image sizes for mobile screens, use responsive design principles for videos, and test your visuals on different devices and screen sizes to ensure they are easily viewable and accessible.
Visuals play an important factor in enhancing the impact and engagement of your content. By selecting relevant and high-quality images and videos, optimizing image file sizes, adding alt text and descriptive captions, embedding videos responsively, incorporating visuals strategically, optimizing video length and quality, branding your visuals, providing proper attribution, testing and analyzing visual performance, and ensuring a mobile-friendly visual experience, you can effectively leverage images and videos to elevate your content and captivate your audience.
https://webmaster.solutions/wp-content/uploads/2023/07/Visuals-to-Enhance-Your-Content-Image-and-Video-Best-Practice.png
628
1200
The Webmaster
https://webmaster.solutions/wp-content/uploads/2023/08/webmaster_logo_11zon.webp
The Webmaster
2022-07-17 19:00:09
2023-08-01 15:07:37
Visuals to Enhance Your Content: Image and Video Best Practice