Creating SEO-friendly content in the competitive digital landscape is essential for improving your website's visibility and attracting organic traffic. SEO-friendly content is optimized for search engines while providing value to readers. Incorporating effective strategies into your content writing can increase your chances of achieving higher search engine rankings. In this blog post, we will explore valuable strategies for writing SEO-friendly content to elevate your website's visibility and improve your rankings.
Conduct Keyword Research:
Keyword research is the foundation of SEO-friendly content writing. Identify relevant keywords and phrases that align with your content and target audience's search intent. Use keyword research tools to analyze search volume, competition, and long-tail keyword opportunities. Incorporate keywords naturally into your content, including titles, headings, body text, and meta tags.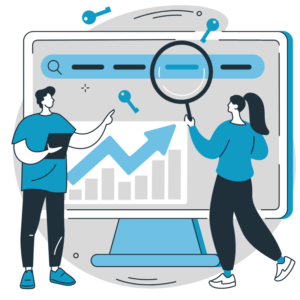 Understand User Intent:
Consider the intent behind the keywords users are searching for. Are they looking for information, seeking answers, or ready to purchase? Tailor your content to match the user intent. Create content that addresses their needs, provides valuable information, and aligns with their search intent. User Intent improves user satisfaction and search engine rankings.
Create Compelling Headlines and Meta Tags:
Craft engaging headlines and meta tags that entice users to click on your content in search engine results. Incorporate relevant keywords naturally while making them compelling and unique. Use power words, numbers, or questions to make your headlines stand out and increase click-through rates.
Optimize Content Structure:
Organize your content in a logical and user-friendly structure. Use headings (H1, H2, etc.) to break up your content and improve readability. Include relevant keywords in your headings to signal the content's relevance to search engines. Use bullet points, numbered lists, and subheadings to make your content skimmable and easy to digest.
Write High-Quality and Unique Content:
Produce high-quality, unique content that provides value to your readers. Avoid duplicate or thin content, as search engines prioritize original and valuable content. Write in-depth, informative articles that address the topic comprehensively. Include relevant images, videos, or infographics to enhance the content's visual appeal and engagement.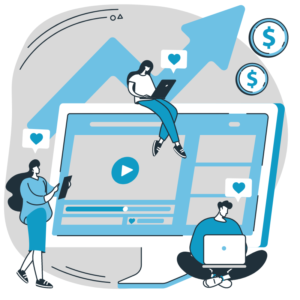 Optimize for Readability:
Optimize your content for readability and user experience. Use concise sentences, paragraphs, and clear language. Break up your content into small paragraphs and utilize white space to improve readability. Use font styles, sizes, and formatting that are easy on the eyes. Consider mobile-friendliness and ensure your content is accessible and readable on different devices.
Link to Relevant Internal and External Resources:
Add internal and external links to your content to provide additional value to readers and improve SEO. Internal links guide users to related content on your website, improving site navigation and user engagement. External links to authoritative sources enhance your content's credibility and signal relevancy to search engines.
Include Social Sharing Buttons:
Encourage social sharing of your content by incorporating social sharing buttons. When readers share your content on social media platforms, it increases visibility and can drive more traffic to your website. Social signals like likes, shares, and comments can indirectly impact search engine rankings.
Optimize Images and Media:
Optimize images and media elements in your content for better search engine visibility. Use descriptive file names, alt tags, and captions with relevant keywords. Compress images to reduce file size and improve page load speed. Provide transcripts or captions for videos to make them accessible to search engines.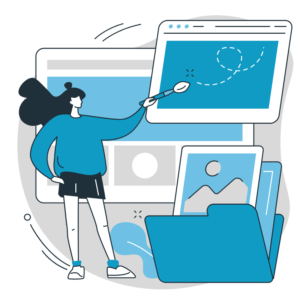 Regularly Update and Improve Your Content:
Continuously update and improve your content to keep it relevant and valuable. Monitor keyword performance, user engagement metrics, and feedback from your audience. Add new information, update statistics, or refresh outdated content to maintain relevance. Search engines favor fresh, up-to-date content.
Writing SEO-friendly content requires a strategic approach that balances optimization techniques with providing value to readers. By conducting keyword research, understanding user intent, creating compelling headlines and meta tags, optimizing content structure, writing high-quality and unique content, optimizing for readability, utilizing internal and external links, optimizing images and media, encouraging social sharing, and regularly updating your content, you can improve your website's visibility and achieve higher rankings in search engine results.
https://webmaster.solutions/wp-content/uploads/2023/07/SEO-Friendly-Content-Writing-Strategies-for-Higher-Rankings-1.png
628
1200
The Webmaster
https://webmaster.solutions/wp-content/uploads/2023/08/webmaster_logo_11zon.webp
The Webmaster
2022-08-19 19:00:12
2023-08-01 14:50:12
SEO-Friendly Content Writing: Strategies for Higher Rankings