SEO Basics: How to Optimize Your Website for Search Engines
Search Engine Optimization(SEO) can upgrade your website's visibility and attract organic traffic. By optimizing the site for search engines such as Google, your chances of ranking high in search results will increase. This post will provide tips and tricks for optimizing your website.
Keyword Research:
Keyword research is the first step to identifying your audience's queries and phrases to search for content. Use tools like Google Keyword Planner, ahrefs, SEMrush, Moz, Keyword Explorer, and other keyword research programs to find your website's most relevant and high-volume keywords.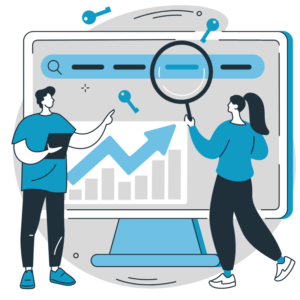 On-Page Optimization:
Focus on optimizing the following elements of your website to enhance its visibility in search engine results. Optimize these elements:
Title tag: Include relevant keywords in your page title and make it compelling for users.
Meta descriptions: Use concise and persuasive descriptions to encourage people to click on search results.
Heading tags: Use heading tags such as H1, H2, etc. Use heading tags (H1, H2, etc.) to structure your content.
URL structure: Create descriptive and keyword-rich URLs for your pages.
Content optimization. Ensure you provide high-quality content that is valuable and relevant to the audience. Include keywords in the text, but do just what is necessary.
Image Optimizing: Use descriptive file names and alt tags to optimize your images.
Site Speed Optimization:
The speed of your website is crucial for both SEO and user satisfaction. Upgrade the loading speed of your site by compressing images and minimizing CSS and JavaScript. Enable browser caching. Choose a reputable hosting provider. Google PageSpeed Insights & GTmetrix can be used to diagnose and correct speed-related issues.
Mobile-Friendliness:
Mobile-friendly websites are essential due to the increase in mobile device usage. Ensure your site is responsive to different screen sizes and offers a seamless, unified user experience. Google's Mobile-Friendly Test Tool can be used to see if your website meets mobile standards.
Quality Links:
Earning high-quality, relevant backlinks on reputable websites will boost your efforts in SEO. Create content that is valuable and will make others want to link. Search for opportunities for collaborations or partnerships. Avoid any link-building tactics that are manipulative or purchased. They can negatively impact your website.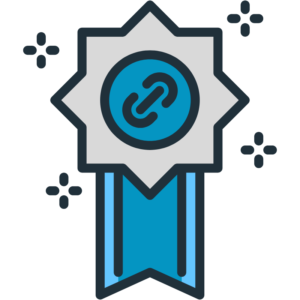 User-Friendly Navigation:
Create a user-friendly navigation structure for your website that will make it simple for users to navigate. Use descriptive anchor text to link internal pages, categorize your content, and make important pages easily accessible with just a few clicks. A user-friendly navigation system improves the user's experience and search engine crawlability.
Update your content regularly and maintain it:
Add new content to your website regularly to keep it fresh and relevant for your audience. Update outdated data, and create new pages and blog posts to target more keywords. Fresh, informative content will increase search engine crawling.
Monitor the performance of Google Analytics:
Google Analytics provides a web-based tool that allows you to observe the performance and effectiveness of your website. Analyze metrics important to your SEO, like bounce rate, conversion rates and organic traffic. Make data-driven choices to refine your SEO strategy.
Social Media Engagement:
Engage your audience via social media platforms to boost brand awareness and increase traffic to your website. Make it easy for your users to share pages and content by adding social sharing buttons. Search engine rankings may be affected by your social signals.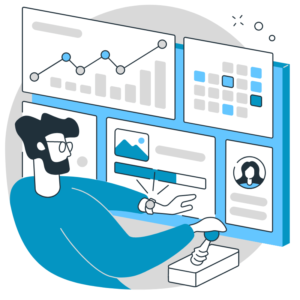 SEO is constantly changing, and so are the algorithms of search engines. Keep abreast of the most recent SEO trends and updates. You can follow SEO blogs, participate in forums, and attend industry conferences to stay informed.
Search engine optimization (SEO) is important to increasing your online visibility. You can boost your website's visibility and search engine ranking by doing keyword research, optimizing on-page features, improving the navigation, generating quality backlinks through social media engagement, regularly changing content, monitoring performances, and following SEO best practices.
https://webmaster.solutions/wp-content/uploads/2023/07/SEO-Basics-How-to-Optimize-Your-Website-for-Search-Engines.png
628
1200
The Webmaster
https://webmaster.solutions/wp-content/uploads/2023/08/webmaster_logo_11zon.webp
The Webmaster
2022-08-04 19:00:43
2023-08-01 14:58:45
SEO Basics: How to Optimize Your Website for Search Engines