WordPress was founded in 2003 as a platform for blogging. Still, it has since evolved into an extremely powerful CMS that has revolutionized how websites are created. Created by Matt Mullenweg and Mike Little, WordPress aimed to democratize publishing, making it accessible to individuals and businesses of all sizes. Today, it is the most popular CMS globally, powering over 40% of all websites. Let's explore the ten advantages of WordPress that make it an excellent choice for small business websites.
Easy-to-Use and Beginner-Friendly
WordPress prides itself on its user-friendly interface, allowing even those without technical expertise to create and manage websites effortlessly. Its intuitive dashboard provides a centralized hub for managing content, themes, plugins, and other website elements. The simplified content editor, similar to word processing software, makes it easy to update and publish content without requiring any coding knowledge.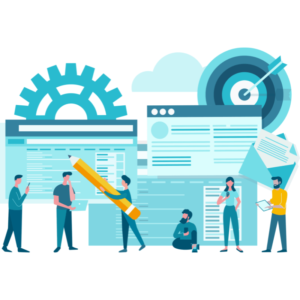 Flexible Design and Customization
WordPress offers a vast array of professionally designed themes and templates that allow you to customize the appearance of your website to align with your brand identity. These themes provide a solid foundation for your website's design, with options for layout, color schemes, fonts, and more. Additionally, you can further customize your website by modifying CSS and HTML code or using theme customization options provided by WordPress.
Extensive Plugin Library
One of the most significant advantages of WordPress is its extensive plugin library. Plugins are add-on tools that enhance the functionality of your website. Whether you need a contact form, e-commerce capabilities, SEO optimization, social media integration, or advanced analytics, you can find a plugin to meet your requirements. The official WordPress Plugin Directory offers over 60,000 free plugins, while premium plugins provide even more specialized features and support.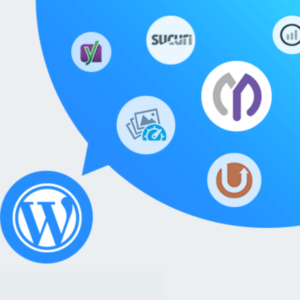 Search Engine Optimization (SEO) Benefits
WordPress has built-in features that promote search engine visibility and improve your website's ranking. It generates clean and optimized code, ensures proper HTML markup, and offers user-friendly URLs that are easy for search engines to understand. Popular SEO plugins like Yoast SEO also provide comprehensive tools to optimize your content, meta tags, XML sitemaps, and more. These plugins offer insights, recommendations, and guidance to help improve your website's visibility on search engines.
Responsive and Mobile-Friendly
In today's mobile-driven world, having a mobile-responsive website is essential. WordPress provides a vast range of responsive themes that independently adapt to different screen sizes and devices, ensuring a seamless user experience for visitors accessing your website from smartphones, tablets, or desktops. A responsive design improves user engagement and improves search engine rankings, as mobile-friendliness is a ranking signal for search engines like Google.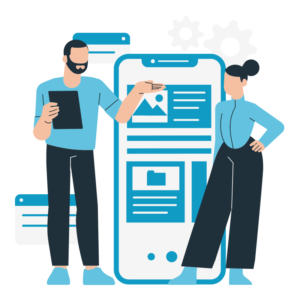 Scalable and Adaptable
WordPress provides scalability and adaptability, allowing your website to grow alongside your business. WordPress can accommodate your expanding needs, whether you start with a simple blog or a small business website. Without extensive website restructuring, you can easily add new pages, blog posts, and features as your business evolves. This scalability eliminates the need to invest in a new website every time your business expands.
Content Management Made Easy
The biggest advantage of WordPress as a CMS is that it excels at content management. Its intuitive editor allows you to create, edit, and organize content effortlessly. You can format text, insert images and videos, and create categories and tags. You can schedule posts for future publication and manage user feedback. The ability to manage your website's content straightforwardly empowers you to regularly update your website with fresh and engaging information, keeping visitors coming back for more.
Active and Supportive Community
WordPress boasts a large and vibrant community of users, developers, designers, and enthusiasts who actively contribute to its growth and support. Online forums, discussion boards, and WordPress meetups provide opportunities to connect with like-minded individuals, seek advice, and share knowledge. The WordPress community also produces an abundance of tutorials, guides, and resources to help beginners get started. YouTube is an excellent platform for finding WordPress-related tutorials and walkthroughs. Channels like "WPCrafter" and "Tyler Moore" offer step-by-step videos catering to WordPress beginners.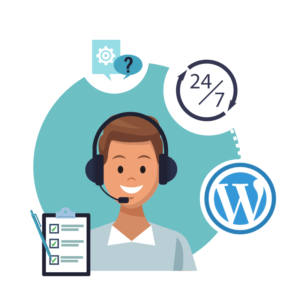 Secure and Reliable
WordPress takes security seriously and releases regular updates to address vulnerabilities and improve website security. The WordPress core is constantly monitored and enhanced to ensure a secure foundation for your website. Additionally, various security plugins, such as Wordfence and Sucuri, offer additional layers of protection by providing features like firewall protection, malware scanning, login security, and more. You can maintain a secure and reliable website by staying updated and implementing security best practices.
Seamless Integration with Third-Party Tools
WordPress seamlessly integrates with various third-party tools and services, making extending your website's functionality easy. WordPress plugins, APIs, and CRM tools such as Salesforce or MailChimp can be integrated with social media platforms, like Facebook, Twitter, and analytics tools, like Google Analytics. These integrations streamline your business operations and enhance the user experience on your website.
WordPress offers a comprehensive set of benefits for small business websites. Empowering owners to easily create, manage, and grow their online presence. Its user-friendly interface, design flexibility, extensive plugin library, SEO optimization, mobile responsiveness, scalability, content management capabilities, supportive community, security features, and seamless integrations make it the go-to platform for businesses of all sizes. Embrace the power of WordPress and unlock the potential to establish a professional and impactful online presence for your small business. Webmaster Solutions is a platform which has developed many big websites using WordPress. So, Contact us to build your amazing website on WordPress.
https://webmaster.solutions/wp-content/uploads/2022/06/Advantages-of-WordPress.png
628
1200
The Webmaster
https://webmaster.solutions/wp-content/uploads/2023/08/webmaster_logo_11zon.webp
The Webmaster
2022-06-20 19:00:53
2023-07-31 15:14:29
Advantages of WordPress : Elevating Small Business Websites