In today's digital age, eCommerce has become a thriving industry, offering entrepreneurs lucrative opportunities to establish and grow online businesses. If you're considering starting an eCommerce store, WordPress provides a robust platform to bring your vision to life. This comprehensive guide will walk you through the essential steps and requirements to launch your eCommerce store using WordPress. By the end of this article, you'll have a clear roadmap and the necessary knowledge to kickstart your online business.
Define Your eCommerce Strategy.
Before diving into the technical aspects, defining your eCommerce strategy is crucial. Consider your niche, target audience, products or services, and business goals. Research your market, identify competitors, and determine your unique selling proposition (USP). This initial planning phase will shape the direction of your eCommerce store and lay the foundation for success.
Choose a Reliable Web Hosting Provider
Selecting the right web hosting provider is essential to ensure a smooth and secure online shopping experience. Look for a hosting provider with excellent performance, reliability, security features, and scalable hosting plans to accommodate your eCommerce store's growth. Some popular hosting providers for WordPress eCommerce websites include Bluehost, SiteGround, and WP Engine.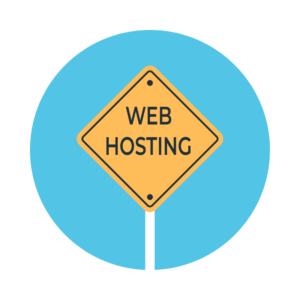 Install WordPress and eCommerce plugins.
Once you have your hosting provider, install WordPress on your chosen domain. Most hosting providers offer easy one-click installations for WordPress. After installing WordPress, you'll need to choose a suitable eCommerce plugin. WooCommerce is the most popular and feature-rich eCommerce plugin for WordPress, providing seamless integration with your store and offering extensive customization options.
Choose a Theme and Customize Your Store
An appealing and user-friendly theme is crucial for creating an engaging eCommerce store. WordPress provides a wide range of free and premium eCommerce themes that can be customized to match your brand's aesthetics and functionality requirements. Consider factors such as responsiveness, customization options, and compatibility with WooCommerce. Customize your theme by adding your logo, selecting suitable colors, and configuring the layout and navigation to create a visually appealing storefront.
Configure Payment Gateways and Shipping Options
Setting up secure and convenient payment gateways is essential for your eCommerce store. WooCommerce integrates with popular payment gateways like PayPal, Stripe, and Authorize.net. Choose the payment gateways that align with your target audience and business needs. Additionally, configure shipping options, including methods, rates, and shipping zones, to offer accurate shipping calculations to your customers.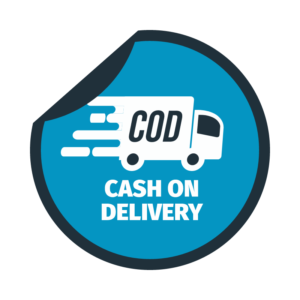 Add and Manage Products
With the foundation of your eCommerce store set up, it's time to add and manage your products. WooCommerce makes it easy to add product listings, including product titles, descriptions, pricing, images, and variations. Organize your products into categories and tags for easy navigation and searchability. Optimize your product pages by adding compelling descriptions, high-quality images, and customer reviews to increase conversions.
Implement SEO Best Practices
Optimize the SEO of your eCommerce store to improve visibility and drive organic traffic. WordPress has a range of SEO plugins, such as Yoast SEO or Rank Math, which can optimize your meta tags and headings. Keyword research will help you identify the top keywords to use for your product and integrate them strategically into your website.
Ensure Website Security
Website security is crucial for protecting your eCommerce store and customer data. Implement security measures, such as using SSL certificates for encrypting customer data during transactions. Keep your WordPress core and themes up-to-date. Use strong, unique passwords. Back up your data regularly. WordPress security plugins like Wordfence and Sucuri can add an extra layer of protection.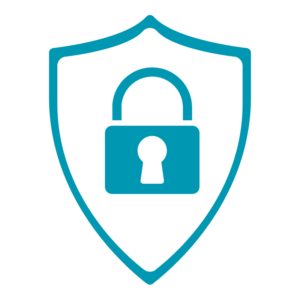 Set Up Analytics and Monitoring
Tracking the performance of your eCommerce store is vital to make informed business decisions. Set up Google Analytics to gather insights about your website traffic, customer behavior, and conversion rates. Monitor key metrics like page views, bounce rates, average session duration, and sales to identify areas for improvement and optimize your store's performance continually.
Promote Your eCommerce Store.
It's time to market your eCommerce store to generate traffic and sales. Use digital marketing strategies like content marketing, social marketing, emailing, and search engine optimization (SEM) to reach your audience. To attract customers, create engaging content, use social media platforms, develop an email list and optimize your site for search engines.
WordPress provides entrepreneurs with endless opportunities to start an eCommerce store. You can create a fully-functional and professional online store by following the instructions in this guide. To fuel your online business, you should monitor and optimize the performance of your eCommerce store, adapt to changing market trends and offer exceptional customer service. Take advantage of the power of WordPress to embark on a thrilling journey into eCommerce. To build an awesome eCommerce store to sell your products online, contact us. Webmaster Solutions has you covered.
https://webmaster.solutions/wp-content/uploads/2022/03/eCommerce-Store-with-WordPress-a-Comprehensive-Guide.png
628
1200
The Webmaster
https://webmaster.solutions/wp-content/uploads/2023/08/webmaster_logo_11zon.webp
The Webmaster
2022-03-16 19:00:46
2023-07-31 15:18:44
eCommerce Store with WordPress: a Comprehensive Guide