Basics of WordPress: A Beginner's Guide
WordPress is an excellent platform for making websites. It's super powerful and user-friendly, which is perfect because websites constantly change. Whether you're running a small business, writing a blog, or trying to become a web designer, you gotta know the basics of WordPress. It's the key to unlocking its full potential. In this beginner guide, we'll break down all the important stuff about WordPress, giving you a solid foundation to build on.
What is WordPress?
WordPress is like this totally rad thing called an open-source content management system (CMS). It's what powers, like, millions of websites all over the world. The cool thing about WordPress is that you don't need to be some coding genius to use it. You can create, customize, and manage websites without learning complicated code. And here's the best part: WordPress has this massive community of people who love it and many plugins you can add to make your website even more awesome. Seriously, the possibilities are endless with WordPress!
Setting up WordPress:
We're gonna help you set up your very own self-hosted WordPress site. It's gonna be epic! First things first, you gotta find yourself a solid web hosting provider. We'll show you how to pick a good one. Then, we'll walk you through the steps of installing WordPress. It's gonna be a piece of cake! By the time we're done, you'll have your website up and running like a boss.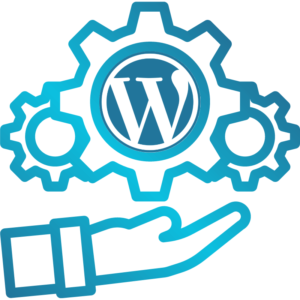 Understanding the WordPress Dashboard:
The WordPress dashboard is like the ultimate command centre for your website. It's where all the magic happens, my friend! We're gonna break it down for you; no worries. We'll show you all its excellent sections and features, like the post editor, where you can write and publish your excellent content. Oh, and don't forget the media library, where you can manage all your images and stuff. Plus, we'll teach you about plugins and themes that can take your site to the next level.
Creating and Managing Content:
The editor of WordPress is super user-friendly and intuitive, seriously. We will show you all the ins and outs of creating and publishing blog posts, pages, and other types of content. You'll have a blast exploring all the excellent formatting options, and we'll even teach you how to add outstanding media elements to spice things up.
Customizing Your Website with Themes:
Themes are like the fashion designers for your WordPress site. They totally define how it looks and where things go. We'll show you how to pick the perfect theme that matches your brand's style. Once you've found the one, we'll walk you through installing it and making it look marvellous. We'll even teach you about customization settings, so you can tweak things to your liking. Oh, and here's a pro tip: make sure your theme is responsive, meaning it looks great on mobile devices too. We got you covered on that front too.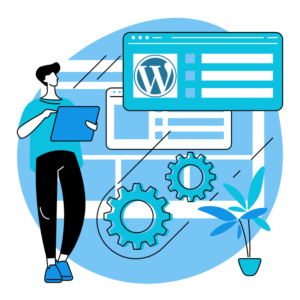 Extending Functionality with Plugins:
Plugins are like those excellent add-ons that supercharge your WordPress site. They give all these extra incredible powers you never knew were possible. We're gonna introduce you to some essential plugins that you absolutely gotta have. And the best part? We'll show you how to install and activate them with ease. We're talking about all kinds of stuff here, from handy contact forms to SEO optimization. You can add all the features you've dreamed of for your website.
Website Security:
Keeping your WordPress site safe and sound is a significant priority. We'll lay down some deep knowledge on how to keep those potential threats at bay. First things first, you gotta use passwords that are like Fort Knox strong. And don't forget to regularly update your site and plugins 'cause those updates often come with security boosts. Oh, and here's the kicker: we'll hook you up with some awesome security plugins that'll give your site an extra layer of protection. We'll ensure you're armed with all the essential security measures to keep your site locked up tight.
Optimizing Your Website for Search Engines:
Search Engine Optimization(SEO) is all about getting those sweet rankings on search engines. We're gonna show you the ropes, starting with keyword research. You'll learn how to find those magic words that make your site shine in search results. Oh, and don't forget about meta tags! We'll teach you how to optimize them like a pro. But that's not all! We'll also dive into optimizing your content and making it super SEO-friendly. And guess what? We've got some killer SEO plugins that'll make your life easier.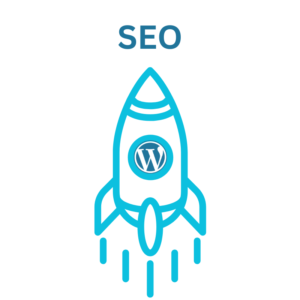 WordPress is the ultimate game-changer when it comes to creating and managing websites. It's seriously empowering 'cause now anyone can get in on the action. This beginner's guide we just went through has given you a solid foundation of all the critical stuff in WordPress. You can set up your site, customize themes, install plugins, and even rock those search engine rankings. Now, armed with this knowledge, you're ready to embark on your WordPress adventure and unleash the full potential of your website. And hey, don't forget to stay tuned for some killer tutorials and excellent tips to level up your WordPress skills even more. And contact us to build you amazing website on WordPress.
https://webmaster.solutions/wp-content/uploads/2023/07/Basics-of-Wordpress.png
628
1200
The Webmaster
https://webmaster.solutions/wp-content/uploads/2023/08/webmaster_logo_11zon.webp
The Webmaster
2022-07-04 19:00:05
2023-08-01 15:10:46
Basics of WordPress: A Beginner's Guide